Small Things with Big Lessons About Living in Community
In this moment, I don't feel inferior or superior to anyone or anything. I'm confident in the knowledge and skills that I have, but I'm not afraid of being wrong, and I'm open to learning. I'm not trying to fix or please others. I'm simply co-enjoying the wonders of the world, alongside equals. Nature is our teacher, I am merely facilitating. I don't feel self conscious. Their attention is not on me, but on the interconnectedness of all living things. I am aware of my needs, as they are, right now. They become simple and few, and easy to request. All my worries have vanished. I feel precious and free.
This is the peace of mind that I experience when I'm introducing humans to insects. The ideal place from which to interact with other beings.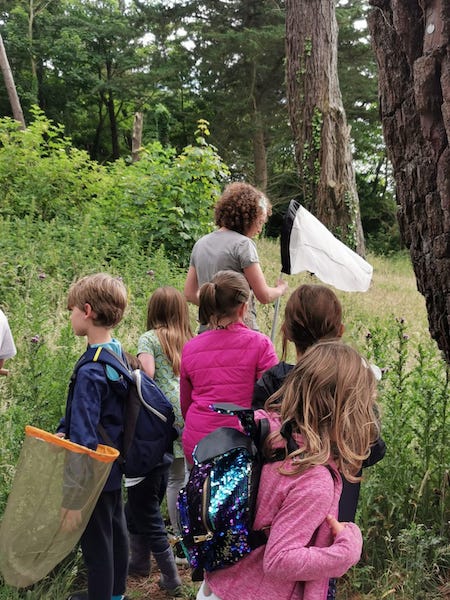 I am a Creative Entomologist. I invented this discipline so I could follow two of my greatest passions: insects and making art. I threw caution to the wind, started a business, and hoped that the public would support this madness. They have responded enthusiastically ever since, and for this I am constantly grateful.
My mission is to reintroduce humans to their natural habitat through colourful encounters with bugs. So far, this has included workshops, school visits, nature walks, ecological surveys for conservation management, teacher training, and participatory arts projects with a focus on biodiversity, including human diversity. I want to share the power that small things possess. They can teach us and transform us.
During the pandemic, I saw a need in myself and others for localised, small scale, cultural activities that could take place within the restrictions. The purpose would be to build community, connect with nature, and facilitate creative expression for mental wellbeing and resilience. Both the artist and the target audience were low on bandwidth during this time, so interventions needed to require minimal effort. It was necessary to embrace the reality that they would have low impact and that encounters would be brief.
I received a grant from Creative Ireland, via Offaly County council, to explore this work at Coole Eco-Community, where I lived for nine months during the pandemic. Later, The Arts Council awarded me funding for a mentorship with Bee Time, "A research and artistic creation group that understands its work as a tool for change that acts by emitting resonances in the natural and social environment."
Bee Time is based in the south of Spain, where bees are struggling to survive and the land is turning to desert. If our goal is to save life on earth, including our own, conventional wisdom tells us that change needs to happen rapidly and urgently. But the Bee Time artists and I are increasingly accepting, or at least considering, the idea that real transformation can only happen in tiny steps (like the evolution of the spelling minuscule to miniscule), and that most things we are powerless to control at all. On good days, I don't see this as cause for despair, just reason to consider a new approach.
So, through a cloud of Covid anxiety and fibromyalgia brain fog, I have been fumbling about with deliberately low impact artistic experiments in the three very different locations I have called home over the past two years: an eco-community in rural Ferbane, Co. Offaly; Dublin's lively, built up, North East Inner City; and the leafy suburbs of Mount Merrion. These homes became my Library of Communities in which to "read" about ways of being in a state of regenerative community with each other and the rest of nature.
When I joined Coole Eco-Community in June 2020, I was a fresh convert to the idea that living in small, tight-knit communities in tune with nature (as many indigenous cultures still do) can solve all of the world's problems. Food sovereignty, shared social care, gift economy, tiny homes and big lives. It would allow us to live rich, healthy lives at no expense to the earth.
I still believe in eco-communities, and I vigorously applaud those who are working hard at bringing them about. But my experiences over the past two years have made me more realistic about the challenges we face in getting there. It seems that in many of our societies, including the one that has shaped me, our species has "evolved" away from that way of life, in an effort to survive capitalism, imperialism and the traumas that caused them and that ensue from them. Evolution is not always beneficial in the long run. Can we reverse it?
My time spent in these different communities, the creative experiments I carried out there, and the chance encounters with small things along the way, have given me so much information about those challenges and changes and my responses to them. I am struggling to process it into a clear purpose. I have always seen the different details of the world as colourful, curious, contradictory but simultaneous, and diverse but interconnected, gems. I'm unlikely to be able to start synthesising them into one homogenous reality now, as the snowflakes are still settling in the shaken up snow globe of my world. I want to start accepting my limits as well as my strengths.
With this in mind, I will start small and simple. I am working on a body of writing. Each piece will focus on a small thing that has taught me a big lesson about living in community. Over the coming three weeks, this website will host the first three pieces to be released out into the wild for your perusal. You will meet three small things that have made a big impact on me, and a glimpse into the alchemy they have each performed in my life or the lives of others.

Join my mailing list to read more about these as I write…
---
A Cutting
In April of this year, I obtained the cutting of a succulent plant, a living souvenir of a beautiful adventure. Cluelessly, I placed it with the cut end in water, and waited for it to provide me with roots. My knowledge of propagating plants is very limited, despite the best efforts of my dad. In the past, I have seen cut stems of mint effortlessly fill a jar of water with roots. I tried to replicate that effect with this cutting.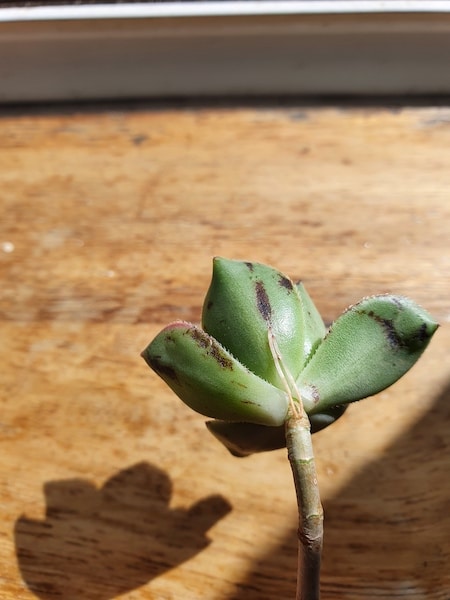 Instead, the stem of the plant began to wither and turn brown. I wanted to keep this living memory alive, so I turned to the communal wisdom of the internet for advice and discovered I had been caring for it all wrong. Who knew that some plants need you to tear off their leaves and deprive them of water?! It was so counterintuitive to me. I laid out the cutting and its detached foliage on tissue until it reached out spindly white roots, and then I potted it. It is sturdy now and sprouting new leaves.
This succulent taught me a valuable lesson. It is one that humans have long been trying to teach me, but often in times of chaos, so it gets lost. It is a lesson that hammered on the door of my mind throughout the pandemic but could not enter past the fear. Sometimes peacefully, quietly observing another species, one that is better at taking its time than I am, can help me to untangle my thoughts better than other members of my own species can.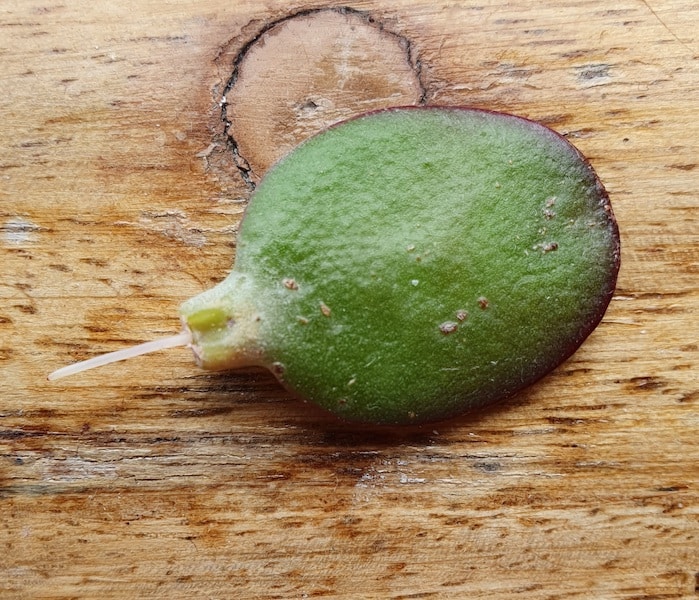 The lesson was this. Different beings, coming from different places, cultures and life experiences, have different needs and expectations. It seems obvious now. I already knew it on paper, but now I feel it in my bones.
I can ask other people, explicitly, how they want to be cared for and what they need from me. More importantly, I can ask other people if they need anything from me. I can tell people if and how I like to be cared for, what I want and do not want. I can listen to advice and take it or leave it. Others have the right to do that too. I can trust my instincts and discover that I know what is best for me, or I might find that my instincts were way off, learn from my mistakes, and return to my community or God or the universe for guidance.
I have taught this lesson in Discovery Gospel Choir workshops, using the Tanzanian story of How the Monkeys Saved the Fish (see workshop resource 3). I have shaken my head and disapproved in superior tones as European NGOs try to impose Eurocentric solutions on perfectly capable communities in African countries. Yet asking these questions and voicing these requests in my own life is harder for me than I ever realised before this plant came into my life.
I fear that it could bring about conflict. I fear being inadequate to meet the needs that others might request of me. I fear that their needs might impinge upon my own. Sometimes it feels easier to remain oblivious to that which you cannot fulfil. I desperately want to keep the people I love safe and happy. I want to be safe and happy myself. Perhaps the most painful lesson I have struggled to learn over the past two years is that safety and happiness can sometimes be incompatible, especially during a pandemic.
I have obtained "cuttings" of the language we can use for discussing our needs and preferences from Selene Aswell, a Non-Violent Communication facilitator and community living consultant who lived with us for a time at Coole Eco-Community. I strongly recommend receiving some yourself. But getting these lessons to grow roots, and the words to sprout easily off my tongue in times of pressure and fear, takes repetition, practice, trial and error.
With this in mind, I now have twenty-four pots of different varieties of succulents. I gathered many of them during a training course with Bee Time, called New Eco-Narratives for Youth. The course was a transformational experience that has me questioning how the earth actually wants to be cared for and what she needs from us, if anything! Are we asking the right questions of nature and of each other in this regard?
I potted the cuttings three days ago. Now I'm struggling to wait the full recommended week that it takes for their roots to repair and become established before I water them. I want to give them affection, but they are not pets. I check on them multiple times a day. Surely no plant could last that long without water? I can barely stand an hour without water! But I resist. I must override the instinct that I know what is best for them. Instead, I focus on becoming more rooted, grounded, and connected to myself in order to grow stronger foundations for communication.
Workshop resource 3: https://discoverygospelchoir.ie/workshops/workshop-resources/
Selene Aswell: https://www.vibrantlyalive.community/about-us.html
---
Nessa Darcy is a Creative Entomologist, based in Dublin, Ireland. Her aim is to promote and conserve insect wildlife and provide regenerative opportunities for humans through her ecological and artistic practices. Find out more about Nessa here.