The Power of Youth!
Hello Greenhouse Culture readers! Today, we wanted to share with you the Power of Youth! Often associated with this word are terms like "child," "junior," and "kid." Whilst these are true – youth are young – we are also intelligent, innovative, insightful, inspired and, most importantly, we are powerful.
Youth are the drivers of change, and we will constantly strive to make equity, accessibility, and sustainability commonplace. Read on for a sneak peak into some of the many way's youth are making a difference today!
The bright and brilliant panellist speakers that featured on Green Sod Ireland's Wild Acre's Week Youth Panel are discussed below.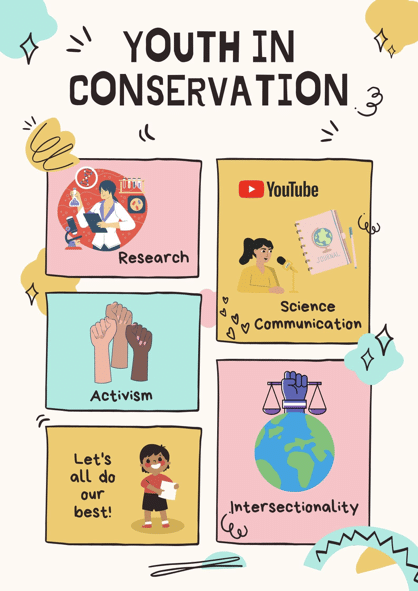 ---
Éimear Stephenson
Éimear is a 21-year-old Irish environmentalist, who believes that there is a place for everyone within the conservation sector; whether you're passionate about marine or terrestrial life, environmental social justice or sustainable fashion, or perhaps even policy and law. She believes that the primary thing to know when entering into this field, if it's your full-time career or side-hobby, is to simply believe in yourself, and to continue trying to succeed!
Éimear is also the Senior Science Communication Editor at the scientific journal Youth STEM 2030 (https://www.youthstem2030.org/youth-stem-matters/read), and is adamant that equitable access to education is key to solving key global issues – from social injustice to climate change. If you're passionate about any area within STEM and the UN SDGs, why not submit an article with this awesome youth-run scientific journal?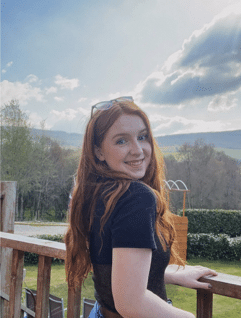 Eimear Stephenson
LinkedIn: https://www.linkedin.com/in/%C3%A9imear-stephenson-75a742194/
Instagram: @eimearstephenson, Twitter: @eimear_stephens
More on: https://www.youthstem2030.org/ysm-team/eimearstephenson and https://worldoceanday.org/youth/youth-advisory-council/
---
Laura Maisvoreva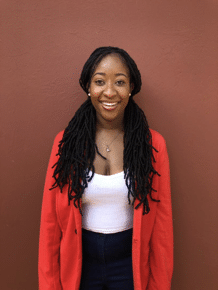 Laura Maisvoreva
LinkedIn: https://www.linkedin.com/in/laura-t-maisvoreva-866991147/?originalSubdomain=zw
More on: https://www.youthstem2030.org/ysm-team/lauramaisvoreva
Laura is also a greenhouse-blogger here on this site. See her first blog post here.
---
Lucy Skelton
Lucy Skelton is a 19-year-old Australian activist, and the creator of the Student Voice Network (SVN). Lucy's work in the conservation and activism sector is truly astounding! She not only believes that youth as individuals can make powerful change in their own communities, but that we can form major national and global change together. As a result, she created the SVN platform, which is a place where like-minded youth can share their ideas, passions, plans and projects to solve and combat various global systemic issues – from climate change to social injustice. Check out the SVN now and join the community here: www.svn-au.com.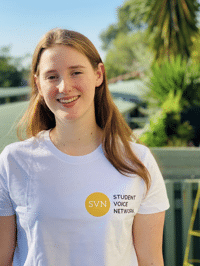 Lucy Skelton
LinkedIn: https://www.linkedin.com/in/lucy-skelton-/?originalSubdomain=au
More on: https://www.eev.vic.edu.au/in-reeview-blog/in-reeview-with-lucy-skelton
---
Lydia Rysavy
Meet 19-year-old Lydia Rysavy, the Swedish youth who is making powerful systemic change! As an avid activist, Lydia is involved in calling leaders to action and holding those accountable for their environmental wrongdoings. However, Lydia is adamant that activism is not just handing out flyers and protesting in the streets (though she loves doing both of those things). She believes that activism is simply taking action for our planet and for our people – whether that be by emailing government officials demanding change, or purchasing sustainably and ethically sourced products; or whatever you can do for our planet!
Lydia Rysavy
More on: https://worldoceanday.org/youth/youth-advisory-council/ and http://www.highseasalliance.org/youth-ambassadors/lydia-rysavy/
---
Rachel Dowling
Check out Rachel Dowling – a 21-year-old Irish zoologist! Rachels passion for ecology is mesmerising. Rachel emphasises that understanding and exploring your own backyard is one of the best tools any aspiring zoology or ecologist has. By adventuring throughout your local areas, you can discover so much wonderful life, and – better yet – if you record your discoveries on citizen science platforms, such as www.biodiversityireland.ie, you actually aid in scientists further understanding them AND conserving them!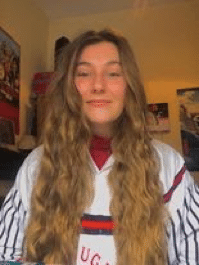 Rachel Dowling
Linked In: https://www.linkedin.com/in/rachel-dowling-a91044153/?originalSubdomain=ie
---
Summer Snell
Introducing the wonderful Summer Snell – a 22-year-old from Plymouth, England. Summer is truly an inspiration to all youth who are passionate about the environment. Summers form of conservation is based upon science communication, through which, she educates the world about sustainability with a particular emphasis on accessibility. Check out her website, www.thehelpfulwhale.wordpress.com, for realistic eco-friendly ideas!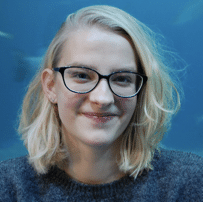 Summer Snell
More on: https://www.earthecho.org/team/summer-snell and https://worldoceanday.org/youth/youth-advisory-council/
---
---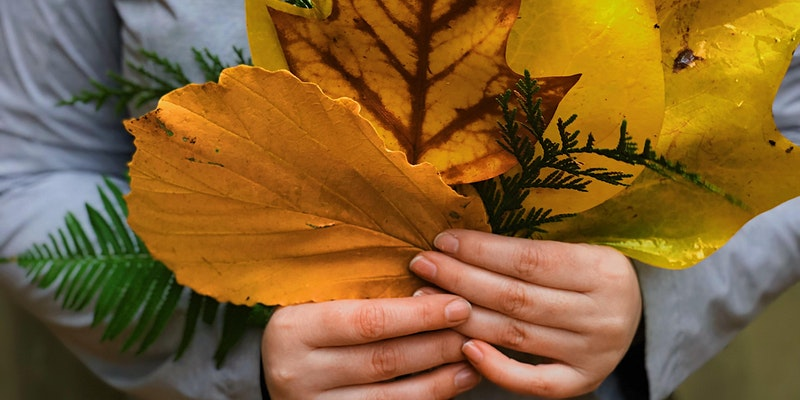 Interested in learning more about environmentalism?
Here's our recommendations on what apps we find helpful, and what tools we use!
Organisations, Opportunities and Projects:
#Youth4Ocean
National Geographic Young Explorers and #GenGeo
Podcasts:
the critter shed
the green style
Books:
'All we can save' by Ayana Elizabeth Johnson
'The nature of nature: why we need the wild' by Enric Sala
'The uninhabitable earth' by David Wallace-Wells
'How to conserve conservationists' by Jessie Panazzolo
Apps:
---
So, it is extremely clear that youth already play a major role in the world of environmentalism. We are in so many diverse sectors – from activism and education, to research and citizen science. Going forward, we want to make sure other youth know that there is a place for them within this community – all you have to do is reach out and take your chance! We also want to highlight that youth voices and ideas are not only unique and fascinating, but they are also important, and they are heard.
There is no limit on what you can achieve as a young person – alter your home, shape your community, and CHANGE THE WORLD!
---
Here's our Youth Panel discussion for Wild Acres Week 2021.
& don't forget to SUBSCRIBE to the Greenhouse Culture youtube channel
---
To view all contributors: TAKEOVER Full List