Love of Self and Planet
I think my admiration for Jacinda Ardern blossomed into a full on girl-crush when she recently announced her intention to step down as Prime Minister and step away from politics in New Zealand. I have always respected this competent, confident and utterly relatable leader. From her compassionate empathy with grieving Muslim families after the terrorist shooting at a mosque in Christchurch in 2019, to her decisive action in sealing New Zealand borders for almost two years in order to halt the spread of Covid, a move that took guts and steadfastness in the face of public and economic discontent.
In this era of so-called women's liberation … having it all … balancing it all …. putting up and shutting up ….it was cathartic and refreshing to hear a woman at the top of her game say enough is enough and choose instead to channel her energies into other things like, taking her daughter to school and marrying her long-term partner Clarke Grayford. She was putting family first rather than clinging to the fur-lined mouse trap of her political career for fear the getting off would bar her from ever getting back on. In my opinion, Ardern has marked a read milestone in the fight for equality by bringing her emotional and soul-bearing honesty out into the open. She is choosing love of self, of her child and her partner before anything else.
I know something of making this choice. A few years ago I stepped out of my previous career because it was too heartbreaking leaving my much longed for child everyday in order to be the boss of a relentlessly demanding work schedule and team. My tank had also run dry and I was burnt out – emotionally, mentally, physically. But unlike Jacinda I hid my feelings and sidestepped the probing questions "What are you up to now?" or "What are you doing with yourself these days?", not to mention the trigging sardonic comments like 'lady of leisure' or 'isn't it fine for some people'.
Truth is, I wasn't fine. In fact, I was going through what is now widely acknowledged as the kaleidoscope of menopausal symptoms in all its mental, physical and emotional colours. But at that time I didn't fully understand what was happening. I just thought I was coming undone from the inside out – hot flashes, brain fog and weight gain. I was rudderless and cut adrift. The school gate became a mental combat zone where I had to be strategic about who I met and who I dodged for fear of having to field those accountability questions and make my stuttering responses sound plausible.
Luckily, I had not one, but two knights in shining armour to support me – my husband Dave and my mini-schnauzer dog Sonny, or as I sometimes like to call him 'Camilla' because there are three of us in this relationship!  Between the two of them, I had round-the-clock back-up and support. When my morale was on the floor or I was wracked with self-doubt about my choice to leave my so-called 'good job', I had either one of these two black-haired heroes to bolster my resolve and keep me company on the path to finding myself again.  As we celebrate the month of love, which reaches its peak on the 14th February, I want to give a shout-out to the type of all encompassing, enduring and unconditional love that I hope my daughter, and all of you readers, will find in this life. The kind of love you get from a committed and supportive life partner who will be there with a comforting embrace when, like Jacinda, you are brave enough to speak your truth and say it like it is – I'm out, I've had enough, I'm off to replenish my stores with the people who mean the most to me.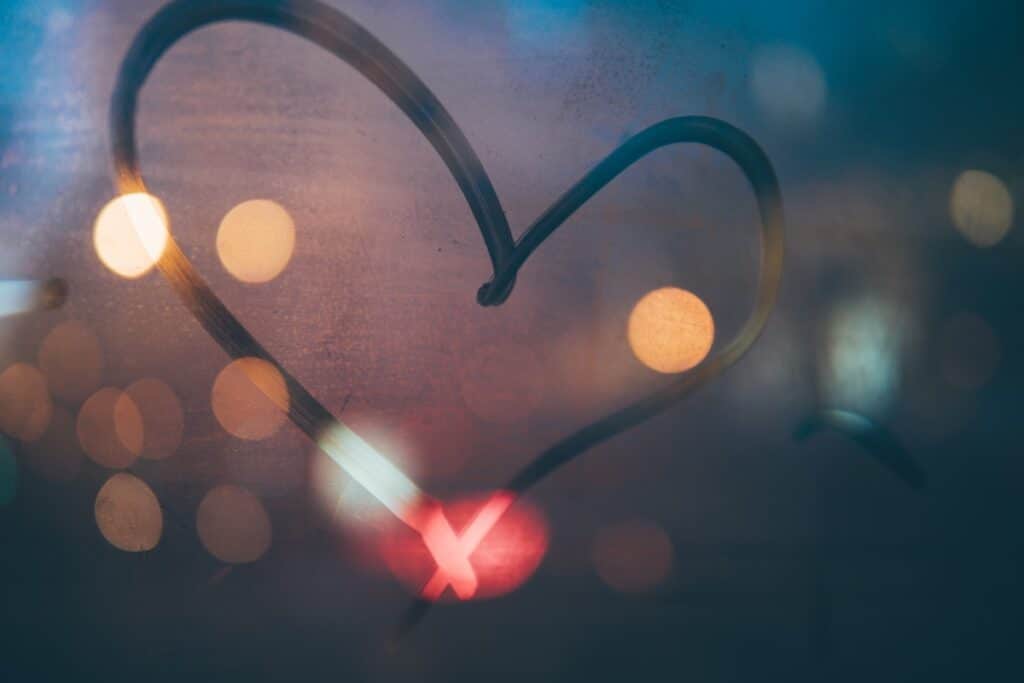 There are sayings and slaggings that become part of a relationship's parlance over the years. One my husband loves to quote is 'I'll teach you there's more to life than romance' followed with a cheeky smile. On the long and winding road of a long-term relationship, that's the truth. There are storms to be weathered, changes in each other's temperament, fluctuations in interest and passion, and fallow times when connection wanes. But a relationship of value is all about playing the long game, navigating the troughs, steadying and fortifying each other until the peaks of happiness, calm and energised contentment circle round again, with love at the core.
To quote my girl Jacinda again from her speech to the UN General Assembly last September:
"Covid schooled us – it forced us to acknowledge how inter-connected and therefore how reliant we are on one another."
This is true of a loving relationship, but it is also true of climate change. What each of us chooses to do or not to do – individually and collectively – has a direct impact on the well being and health of our planet and the survival of humanity. So while the shops are stocked high with Valentine's merchandise – mostly made from single use, non-compostable or non-biodegradable plastic and polyester – think about the impact of buying these 'gifts' for the one you love. Neither the glittery love cards or the cellophane bouquet wrappings can be successfully recycled and most likely will end up in an incinerator or landfill. Her.ie quoted a study that found Irish adults spend almost €200 million on Valentine's Day alone. (https://www.her.ie/life/much-money-irish-people-spending-v-day- year-388632). That is a toxic amount of damage and pollution to inflict on the climate in the name of love.

Ultimately, our loved ones will pay the price if we don't take responsibility for how our consumerism and purchasing decisions impact on the health of the planet, particularly during perennial celebrations like St Valentine's Day. The warming climate will continue to cause a decline in water supplies, reducing agricultural yields, limiting food supplies, disrupting the balance of nature and triggering heat-related health impacts.
Like Jacinda, the earth hasn't enough in the tank to keep going if we continue to convince ourselves that this mindless consumerism isn't fundamentally unfaithful to the health and longevity of the planet and the human race. It is time to break-up with buying pointless, plastic and toxic tat and allow yourself to be brave. Declare your love for a simpler, cleaner and less costly expression of love this Valentine's Day. Instead of being seen as a cheap skate you'll be celebrated as a role model for sustainable living.
Roses are Red 
Violets are Blue
If you value the planet 
Just give a kiss or two! 
---
Tonyia is co-founder and co-presenter with Liza Riley of the sustainable living podcast EcoMomics – all episodes available at anchor.fm/ecomomics and follow them @ecomomics_ie 

Also follow Tonyia on Instagram @FoundLoveHearts 
MORE POSTS by Tonyia Dowling
February 'LOVE Month'