Tuning in to something altogether Deeper
These are the musings of an ecological artist. Reflections on her experience and nature connection practices offered during 'Bringing it Home', a year long course year in nature connection and cultural repair. Based on the 8 shields model by Jon Young this course follows the seasons as it moves around the different points on the compass (or wheel).  It explores nature connection and how we can create deep loving relationships with the natural world.

As this year long cycle unfolds, ecological artist Ashleigh reflects on the different directions. Her REFLECTIONS seek to offer an impression of each shield – or at least what resonates for her through these teaching. This is the third instalment in an 8 part series.

The SOUTH WEST represents deep nature connection. A time for deep listening, slowing down and tuning to the rhythms in nature. This direction invites us to go deep into 'wild' nature, both outside and within ourselves… … …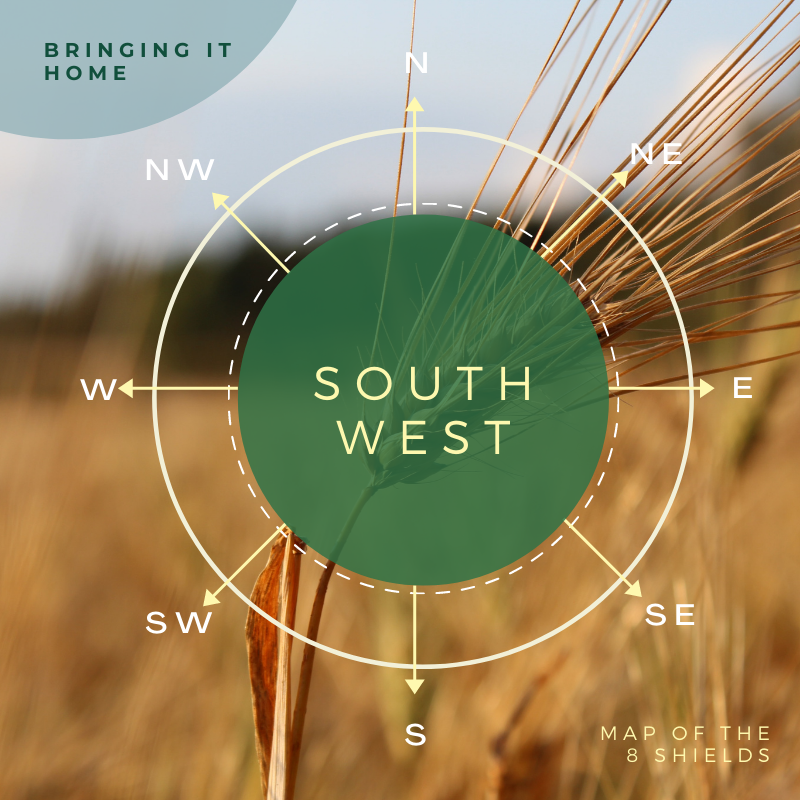 Deep nature connection requires patience. A willingness to observe nature without judgment or expectation. Deep connection is an invitation to slow down so our senses can awaken to the subtle nuances in our environment. It requires us to commune with nature, returning again and again to observe and connect – present to each moment.
Developing this kind of nature awareness helps us tap into the wild variety of natural rhythms all around us. It enables us to tune into what I refer to as 'nature time'.
A rhythm connected with 'nature time' encompasses the mind, body, and spirit. Tuning into this rhythm opens us to another way of being with nature. It evokes a deep desire (and need) for human-nature connections.
Contrary to the rhythm(s) of nature our contemporary culture is one of technological noise. It is a constant buss of activity, to do lists, and digital distractions. Not the kind of beautiful bussing business we hear from bees or insects, but that of overstimulated minds and overburdened bodies. Our current pace of life continues to increase in momentum, and sadly anxiety has become the new buzz word. This is the rhythm of our society, disconnect from nature: a linear rhythm that moves from mind to body and body to mind. No spirit. No soul. Well at least in my experience anyway…
Deep nature connection invites us to expand the constraints of 'human time' so we can embody, or at least gain a deeper understanding of, 'nature time'. That which is our natural state of being – that of (self)awareness and connectivity. That which is in flow…
Interconnected
Deepen The Connection : Held by Mother Nature
For the South West direction we were invited to go on a solo journey, into the wild. To my surprise I became quite anxious preparing for this journey, and the idea of camping alone. Worry, stress, and fear were all part of my immediate response. Where would I camp? Will I be safe? Will I be warm at night? Will I have enough food? Will I be safe after dark? What should I bring? What if I get bored? Should I light a fire or not?
I was in Spain leading up to my solo journey. It was hot, hot, hot, and I saw the direct effects of wildfires. One so close it half circled where I was staying. Fire fighters flying overhead, back and forth with water so many times I lost count… …Naturally more feelings of concern set it…
Luckily when the time finally arrived I was feeling much calmer. I had an idea of where I was going and with friends living near by my concern for safety was somewhat addressed. I had simplified, packing only the essentials. Well perhaps a little more than the essentials if I measured it in weight, though I did carry little to no distractions. Only a notebook, pencil case, incense, and a few candles. I was growing excited. Feeling prepared, and quite a bit more relaxed about going into the 'wild' alone.
I met my anchor a couple of days beforehand – a person you trust to hold you, & help support you on the journey. My anchor created the perfect holding place. With candle lit, incense burning, and a wonderful capacity for deep listening she created a much needed grounding experience. On reflection this, coupled with taking contemplative time to set an intention, were the most deepening and valuable parts of my preparations. Her reflection back to me brought particular questions to the fore. Questions to consider while alone in the wild.
What would it be like to allow myself to be held by Mother Nature?
What would it be like to allow Mother Nature to hold me?
Where are the edges in nature?
What can these edges – boundaries (or barriers) – tell me?
What might it be like to push through the barriers?
The weekend of my solo journey was hot, hot, hot. When I first arrived at my destination the first thing I spotted was a small fire, smoke rising in the woodlands near where I planned to camp. For a brief moment I was back in Spain, feelings of concern creeping in. I got out of the car, and gazed across a field of tall overgrown ferns towards the valley of trees. The time was heading toward dusk, so I looked towards the sun, which had just dipped behind the trees. The light in the sky reflected a soft pink. The air felt fresh and invigorating. The view, spectacular. Despite the fire and the rather large swarm of flies that had surrounded me – buzzing frantically about my face – I began to feel more relaxed. My anxieties soon dissipated. Standing there, in absolute awe of the wondrous landscape, I finally felt ready to embrace my inner 'wild' child.
Once again I felt excited, open and eager to journey to a sacred place of timeless wandering… With deep breathe I entered the Glencree Valley, Co. Wicklow, Ireland.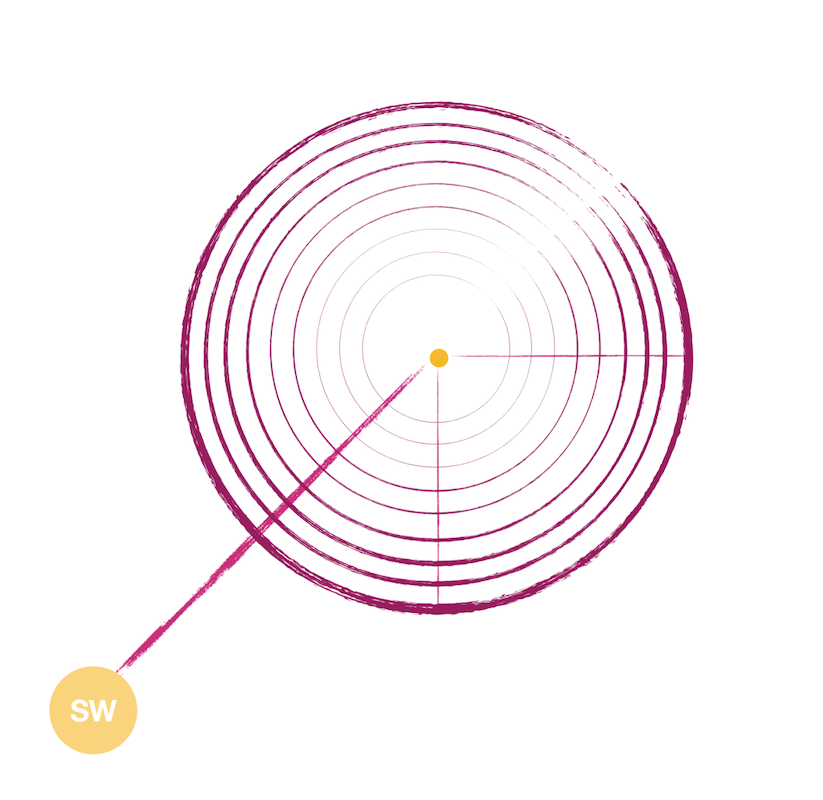 Timeless Wandering : Deep Nature Time
Timeless wandering was an important aspect of the solo journey… Inviting me to drop in – deep.
My attempts to retell the story of this solo journey has been challenging. To 'construct' what felt like an enchanted, almost ephemeral experience seems near impossible. While it was no heroes journey, it was deeply personal, and surprisingly profound in terms of the intention I sent out. In an attempt to share the experience, and express the story of this timeless wandering in Glencree Valley, a visual representation seems most fitting.
Verse and visual are dotted throughout this text…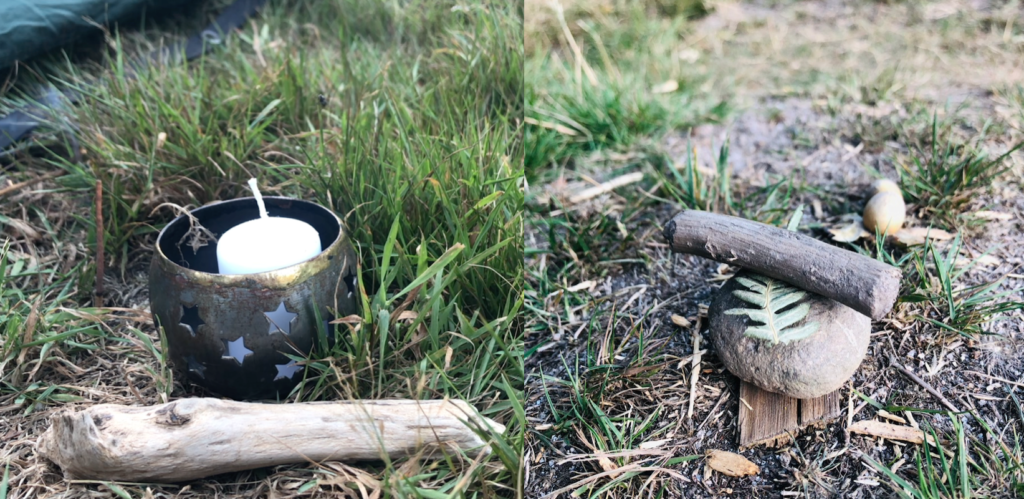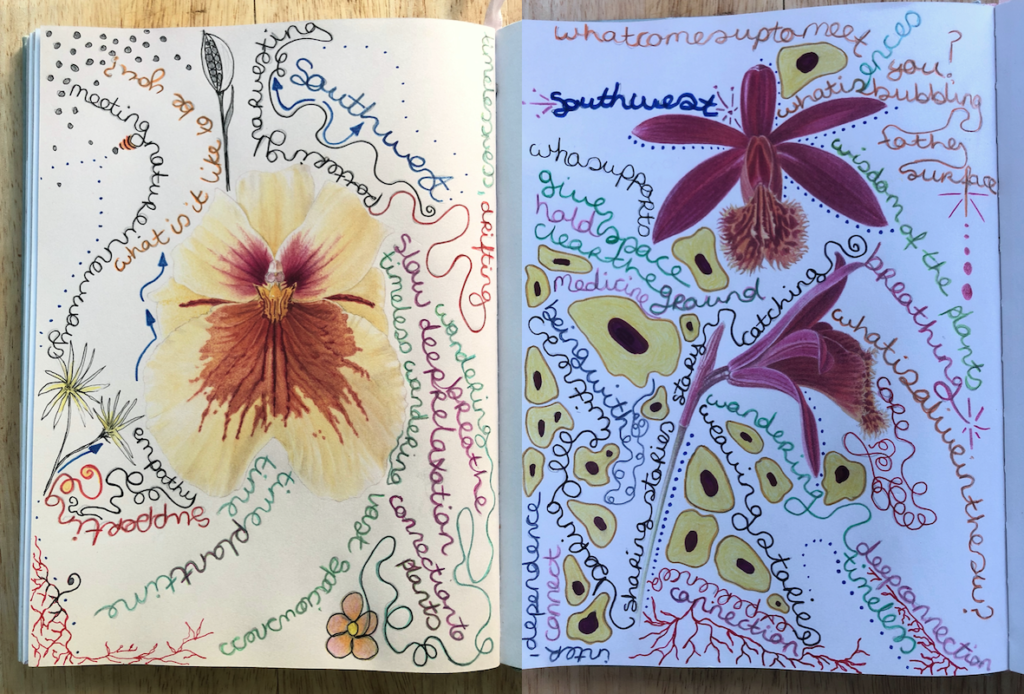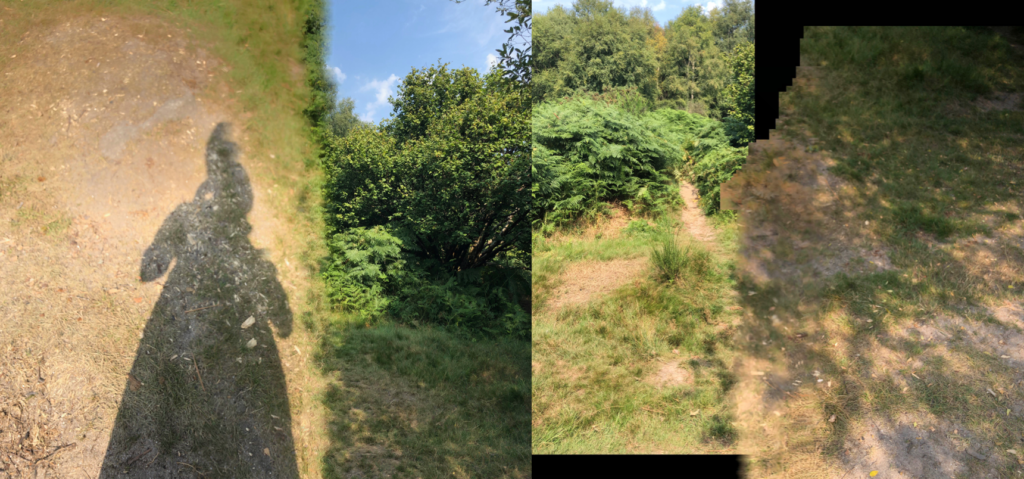 The Kingdom of Living Things : Identification
I continue to develop a species list, and record those referenced during our shield sessions. This time I also noted those I connected with during my deep nature time (solo journey).
Below, key identification list for the South West.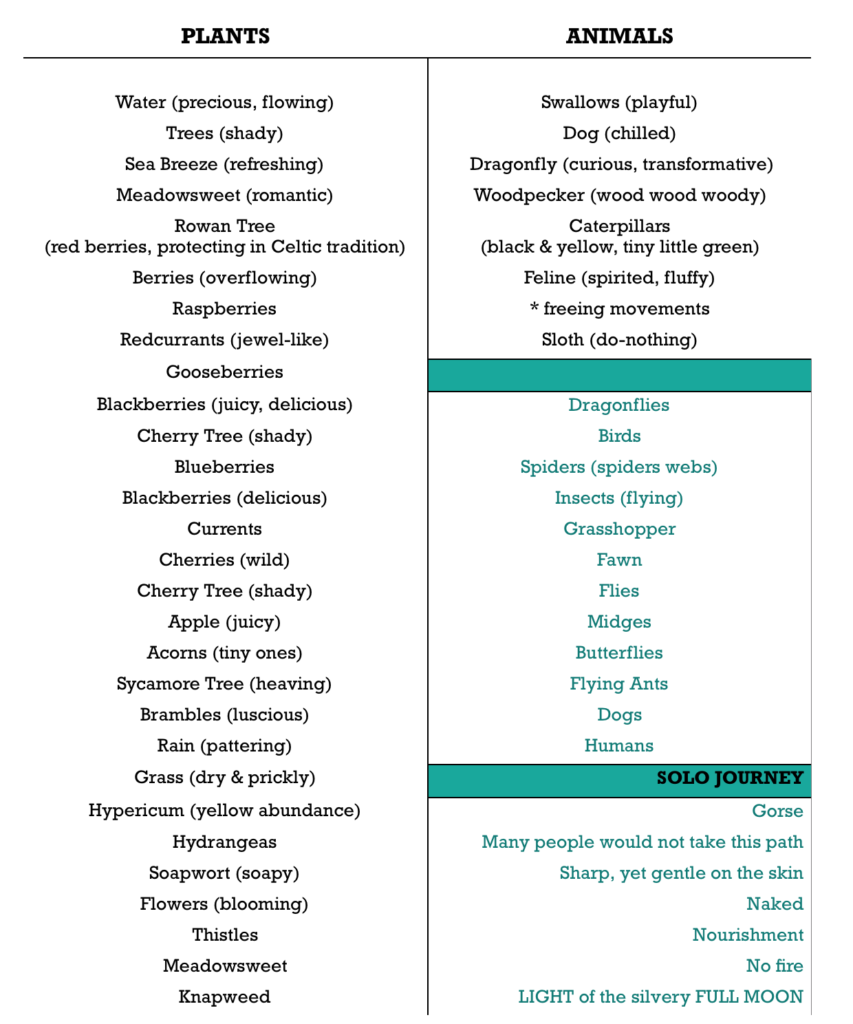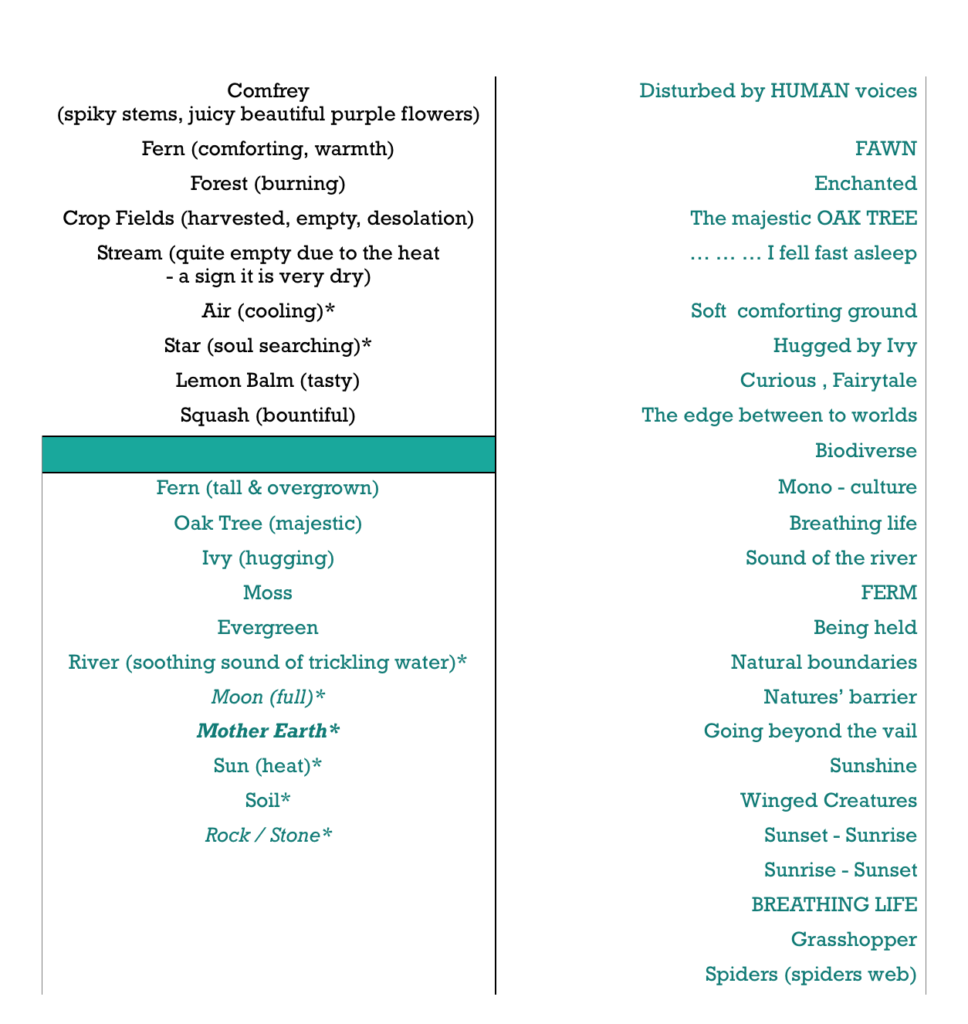 ---
More Questions We Ask Ourselves : Journaling
What is the intention I would like to receive guidance on?
How long can slow down, become present in the moment?
How long can I take to get somewhere?
How many species can I meet along the way?
How do I recognise boundaries (or barriers)?
How do I move through these boundaries?
What things am I looking at in my life & thinking they are something else?
What am I still holding – journeying with? What questions? What

wonders

?
I wonder

, does the grasshopper know the spiderweb was there?
Did he see the spiderweb as he jumped away, startled by my movements?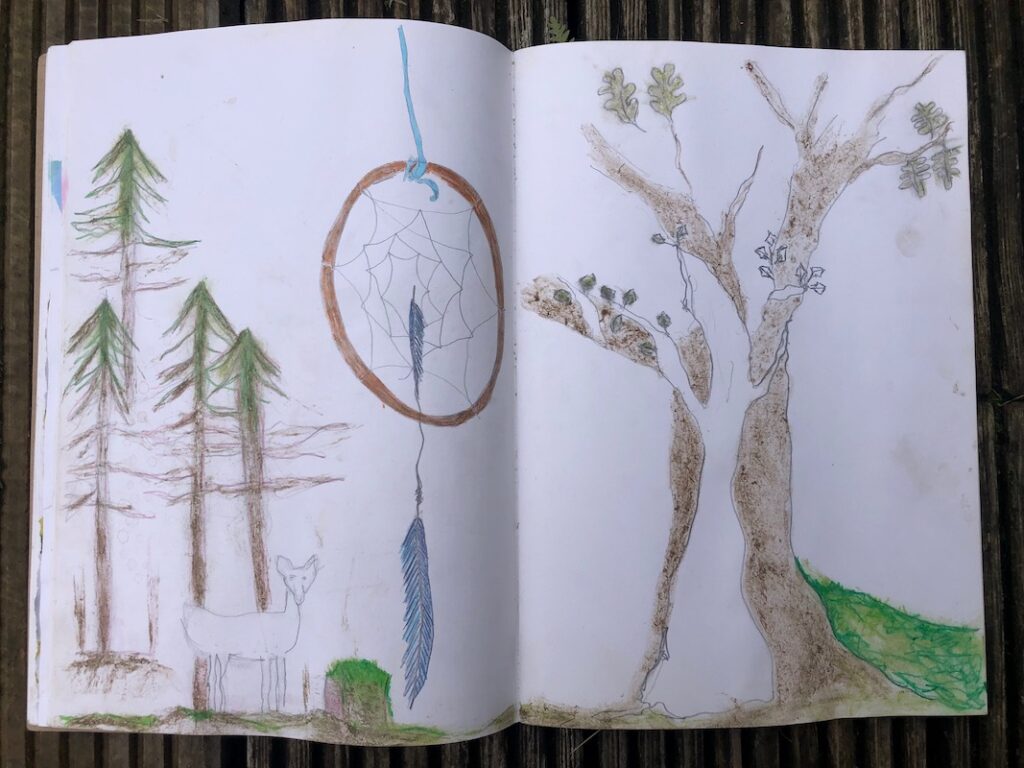 In-between



Curious encounter with a Fawn. Enchanted.
Held by the Oak, who is hugged by Ivy 
Deep sleep, falling… Soft underneath
threading, knot on my dreams
…the 

threshold between

 two directions…
The musings of an ecological artist Ashleigh Downey
Reflecting on 3/8 shields, 2022
Bringing it Home (year long course)
---