Using STEM to Solve Global Problems
There are seventeen United Nations Sustainable Development Goals (SDGs), all tailored to serve a more 'peaceful and prosperous' planet. I have previously used STEM and focused on UN SDG 14 (Life Below Water) and have a growing interest in finding a way to use my passions to do projects that incorporate several SDGS. Ultimately, SDGs shouldn't be viewed in isolation, but rather as small pieces to a bigger puzzle that lead to a more sustainable and healthy world. I am particularly interested in Good Health and Wellbeing, Climate Action, Responsible Consumption and Production and Life Below Water, and have recently been using my research skills in article writing to, through education, ideate ways to reach these goals and use the interlinkage of various systems to find solutions to global problems.
In 2018, I, along with some school colleagues, worked on a project we called the 'Coral Reef Controller' which was a conservatory measure to protect coral, which are on the brink of extinction, using technology to create a system similar to a greenhouse.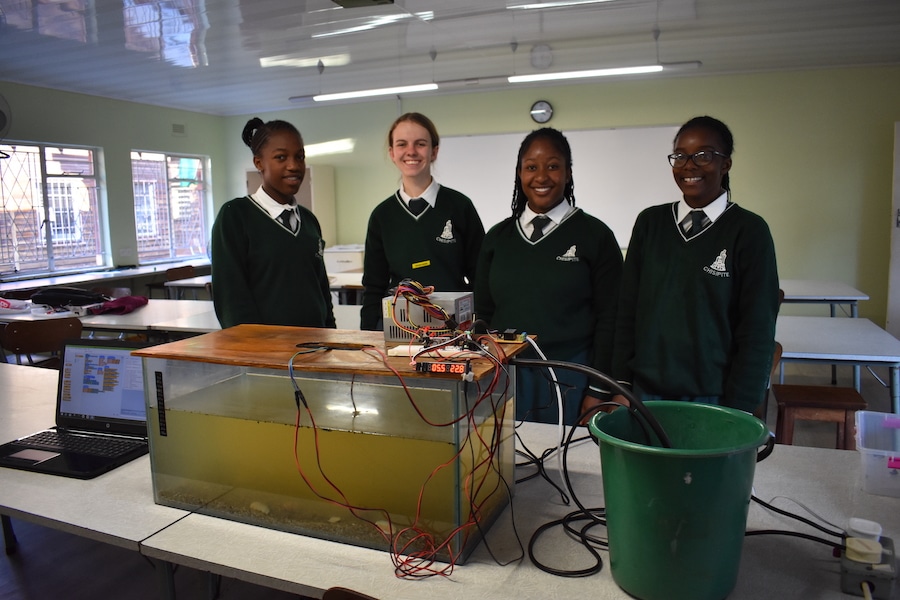 The idea behind it was really simple; having studied Geography for IGCSE and learning about marine ecosystems, we learnt about several species that are threatened by climate change, ocean acidification and much more. We also appreciated the concept of greenhouses, that they [greenhouses] were systems set up to grow crops in closed off areas for multiple reasons – one could be to guard against pests and other natural predators that threaten crop production. Combining these two ideas and the need to conserve coral, we thought about creating a system that could grow coral in similar set-ups, free from the things that currently affect its growth (such as ocean acidification, coral bleaching and so on). Our proof-of-concept project was done on a small scale, using a program to encode for certain conditions we wanted to control in our model. We were able to code for variables such as light intensity, water level as well as temperature – factors all essential for coral growth.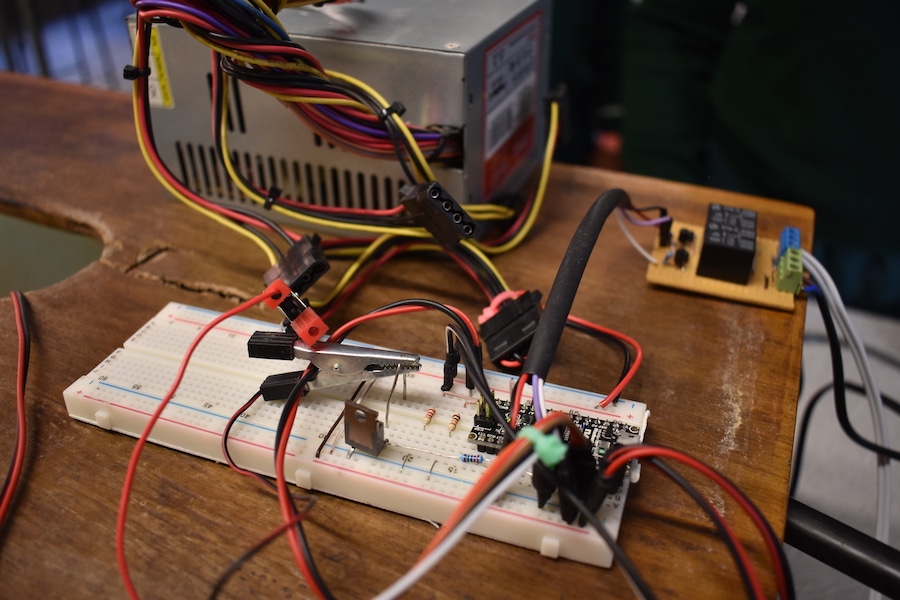 Currently, our project has been tested on a small scale, using a fish tank to demonstrate that the code and variables can be controlled, and our hope is to see it implemented on a large scale. This is just one example of how we used STEM to tackle a serious global issue. For as long as global issues exist, the world of ideation and creativity to solve these problems remains large.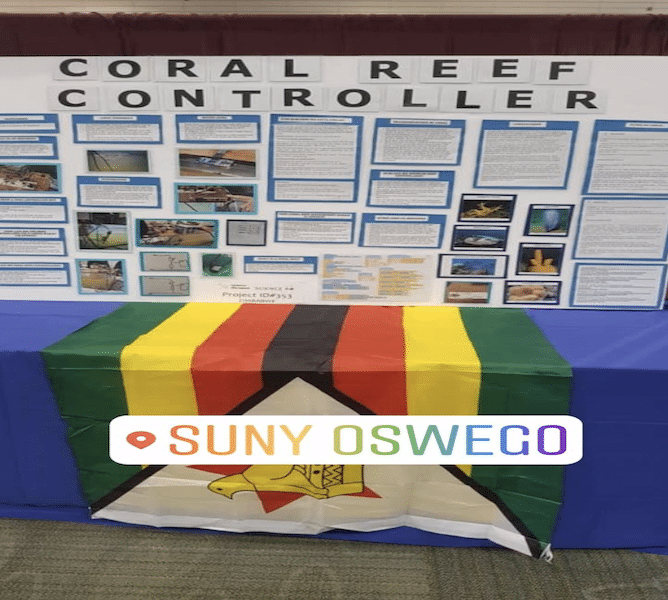 How can youth use STEM to solve global problems? The general notion seems to be that one must have a great idea that is impactful, and this pressure to 'perform' often leaves people with small but brilliant ideas quiet about what they can contribute. I've come to learn that even the smallest things make a difference, no matter how large, and encourage people everywhere to do what they can and use whatever resources they have to use STEM to solve global problems.

STEM is not limited to the 'scientific' or seemingly difficult issues of life.
Our Coral Reef Controller is an example of an application of technology to resolve issues related to biodiversity and the environment. Completely unrelated! But, having those skills and passions helped us blend the two worlds, giving us great satisfaction in using what we know to help a cause we are passionate about.

I always encourage people in STEM looking to help solve global issues to:
Discover your passions
Know what you're good at
See how these align with any one of the UN SDGs
COLLABORATE!
Make the world a better place
Some important things to remember along the way –
Ideas don't have to be complex to be 'good enough'
Working with others is crucial, don't be afraid to ask for help
Be the change you want to see
Do the best that you can with what you have
It's not about you, rather it's up to you!
Together we can. STEM is an incredibly vast field, with endless opportunities to help do something good and beneficial for the world. The world truly is our oyster, and I hope this encourages people to use what they have to solve even more global problems!
---
Laura Maisvoreva, is a 21 years old from Zimbabwe, who has a particular interest in using STEM to solve global problems and achieve some of the United Nations Sustainable Development Goals for 2030.
This proof of concept project 'Coral Reef Controller', designed to conserve coral highlights the need to conserve marine species. Laura, together with her colleagues (as pictured above) searched for ways to build a nursery to protect these marine species from current issues associated with climate change.
Currently Laura is working on publishing the project as a research paper, "with hopes of one day being able to implement the idea and see its effects produce tangible results." She also writes other articles that highlight key issues in the marine 'world' to raise awareness and educate people on the issues that exist, why drastic action is needed, and how to address the situation.
---
We warmly welcome Laura to Greenhouse Culture.
We are so excited to highlight this amazing initiative 'Coral Reef Controller', and delighted to have Laura tell us all about. We can't wait to see how things develop, and indeed see the real life effects of this awe-inspiring project. As Laura describes herself: the tangible results!
Thank you so much Laura for your post!
Ashleigh xx
(Founder, Greenhouse Culture)