Zero Waste Recipe : Dandelion Syrup
Homemade Wild Flower Yumminess
This is the perfect time of the year for food foraging in Ireland. The landscape is full of deliciously wild, natural and free ingredient. Nettles, gorse, the last of the wild garlic, and if you live by the coast you may be able to source sea beat, which is as scrumptious as organic homegrown spinach.
Our lush green landscape is currently a wash with beautifully vivid yellows. The dandelions are out and the gorge in full bloom. Excellent pollinator plants both these plants can be harvested to make many scrumptious things.Although prickly to the touch gorse flowers, for example, can be used to make all sorts of things, such as delicious teas, cordials, wines, and capers, which we are yet to explore. For today let's take a closer look at the Dandelion.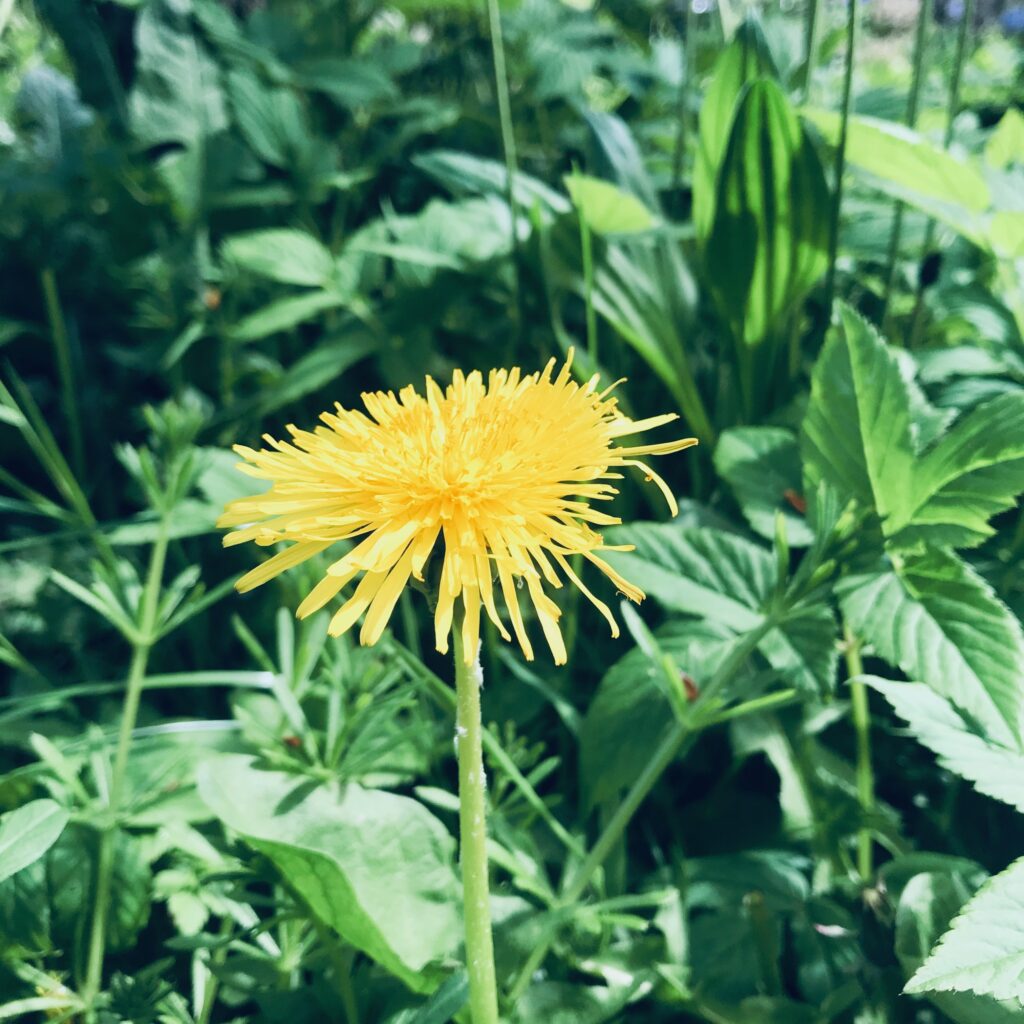 Dandelion flowers are simply stunning. Although classed as a weed, as they can bully their way into well-maintained lawns or flower beds, dandelions are in fact a wonderful plant to welcome into your garden. For a start bees and butterflies love them, and until fairly recently this familiar meadow flower was highly valued for their nutritional and medicinal value. A must for any medicinal herb garden.
Behold the Dandelion
For over a thousand years dandelions have been an important component of traditional Chinese medicine. Native to the Mediterranean, they were well known by ancient Greeks, Romans and Egyptians. The Victorians also grew them for their culinary use, with the well-to-do adding the leaves and petals to salads and dainty sandwiches.
We found this text by Our Herb Garden, which provides more information on the history on Dandelions.
Medical & health benefits of the dandelion
Traditionally dandelion roots and leaves were used as a tonic to remove toxins from the bloodstream, acting as a gentle diuretic to improve the function of the digestive system. The root of the dandelion can be dried and made into a delicious tea, which is said to help detoxify the liver, improve digestion, aid weight loss, and treat other infections. The green leaves are a great source of vitamins and minerals, particularly high in Vitamin A, C, E and K. The leaves when eaten raw in salads also provide a good natural source of calcium, potassium, zinc, iron, and manganese. As a medicinal herb the dandelion plant dates back to 900 AD, with more recent research (2016) suggesting dandelion root extract may have natural properties to help fight cancer.
What parts of the dandelion plant can I eat?
What we love the most about this wild food source is how versatile it is. All parts of the dandelion plant are edible. You can cook the leaves as you would spinach; make a salad with freshly picked leaves and sprinkle with the yellow petals; use the root to make a tea; and create a variety of homemade syrups, honey, and dandelion wine. Dandelions have also been used as a dye material since the Middle Ages – pale yellow from the sunny yellow blossoms and a purplish tint from the inner ribs of the leaves.
Now is the perfect time to harvest this versatile plant. With so many dandelions in the garden we decided this year to try our hand at dandelion syrup (recipe below).
What can I use dandelion syrup for?
Dandelion syrup can be used as a substitute for maple syrup, or as a sweetener in tea and coffee. Perfect on pancakes, or drizzled over a fruit salad and yogurt. It also adds a delicious flavour to baking and extra moistness to cakes, such as our Lemon and Dandelion Syrup Drizzle Cake.
Homemade Dandelion Syrup Recipe
50 large dandelion flowers (yellow petals only)
approx. 2 pints water (enough to cover the petals)
juice 1 lemon
optional: 500 grams chopped green apples (approx 3 apples. Unpeeled if organic)
optional: 1 large stalk chopped rhubarb (from our garden, we added for extra flavour)
300-500 grams sugar (tweak to taste)
Method
Gently separate the yellow dandelion petals from the green flower head.
Place all the ingredients (except the sugar) in a pot. Bring to a boil, simmer for an hour.
Remove from heat, and allow to cool.
Once cooled strain liquid into a bowl using a fine mesh strainer or cheesecloth. Extract as much of the beautiful yellow juice as you can.
Weigh the juice and pour it back into the pot. Add in the sugar, same weight as the juice.
Bring to a boil so it thickens. Be careful not to boil for too long or the vibrant yellow colour will darken.
Pour into sterilised jars, seal tight. Voila, your syrup is done!