Jump In
What Are We So Afraid Of?
Sustainability is different for everyone, we see it through the eyes of where we have been and where we are going. For me, I am looking at it from the perspective of someone who had an awareness and interest in sustainability but up until last September had a limited knowledge. I will freely admit that I am no expert, but beginning in earnest on my sustainability journey I can now say I am truly starting to understand the role we all need to play.
I have recently graduated with a Bachelors degree in Architecture from the University of Limerick. Finishing my course as the pandemic hit meant not only did I have to pick up everything I owned from both my studio home in UL, where I had spent the majority of the last 5 years, but also from my home away from home in Limerick city. The pandemic has been a moment for us all to step back in a way that most of us have never had a chance to before. Faced with no job security and a fear of getting 'stuck' somewhere if I decided to move, I turned back to education. The fact that everyone was taken out of what we so often consider to be 'the real world', meant that not only did I have the space to step back and re-evaluate but I also had a lot of the pressure associated with finishing college removed.
Enter 'Design Thinking for Sustainability' in UCD and 'the real, real world'.
So that's where I come from prior to my sustainability journey starting in a serious way, and honestly, I was not prepared. I think we have been fed a diluted version of sustainability, treating it as a token or box ticking exercise; however when I truly began to dive in, the scale of the problem became clear to me. We have such a limited understanding of sustainability. The teaching and information we receive so often undermines the most important lessons we could and should be learning. For me, and I have to assume for many others, this jump from what I thought I knew to the realisation of how little I actually knew hit like a tonne of bricks.
I personally jumped quickly, really quickly, to anger. Anger that we haven't done enough. Anger that we are making the same mistakes again and again. Anger that we are ignoring the facts. But mostly, anger at myself. Anger that I hadn't already started to make the changes that I now know I can and have made in the last few months.
So what have I been doing and why am I writing to you right now?
Shameless plug here; I started an Instagram page entitled 'Sustainability at a Glance'. I have been using this as a space to share things that I have found out about sustainability and the journey we're all on. It's been a place for me to scream the things that shock me into the great void that is the internet. Whether people read what I write, like the picture or cry about the death of a glacier does not matter. What does matter is I am using it as a space to try and share at least some of the information I wish I was given earlier.
I have also set myself challenges; compost more, only buy what's in season, reduce the amount of plastic waste I dispose of, only buy coffee that you know is sustainable at every level (I ended up just giving up coffee). The biggest challenge I took on, but surprisingly the easiest has been vegetarianism. For me, deciding to do it and allowing myself to fail and forgiving myself were the hardest parts, parts I know I will face again. There's a really interesting psychological connection we have with meat as part of our diet and I am so interested in why that is and how we can break it down.
So that's just a few of the challenges I've set myself over the last year. There are some others that I would like to explore over the next few weeks, but I would also like to broach some more dramatic territory like Greenwashing, Carbon Offsetting and the overwhelming nature of all of this information. If that's not enough I might even talk about the culture of how we teach and talk about sustainability in the home, school, work and specifically in architecture from my perspective.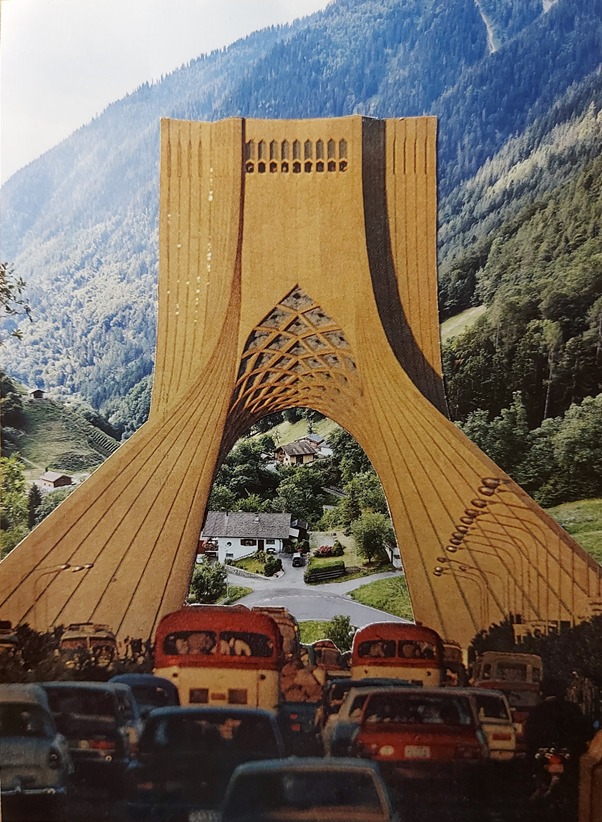 I hope you can relate to at least some of the topics I've mentioned and if you have some advice, questions or insights please share them as we continue on our journey through sustainability.
Article Written by Martin Breen
@sustainabilityataglance
Image Credits: Martin Breen
Feature image title: 'Jump In'

---
"When it feels scary to jump, that is exactly when you jump. Otherwise you end up staying in the same place your whole life and that I can't do."

–

J. C. Chandor, A Most Violent Year
---
Greenhouse Culture are delighted to have fellow green thinker Martin Breen contribute to our blog this month. Martin is at the beginning of a sustainable journey. He presents both the highs and lows. Sharing with us some of the trials and challenges he faces on his journey so far… Martin inspires us with his positive steps towards sustainable action. We admire his honest – both refreshing and encouraging. We hope by reading this post you too will be motivated to set some of your own sustainability challenges.
Our sincere thanks Martin! xx
#sustainabilityataglance
#greenhouseculture
---