METAMORPHOSIS : Research Phase #2-5




By late 2020 four key concepts were presenting themselves as areas for exploration: seed, egg, meander and feminine energy. We explored these four areas freely, and our sketches (visual and audio) are recorded here, along with some pieces which eventually became incorporated into the final 'Victorian hang'.
These four concepts were also the basis for the 'pathless land' of the soundtrack: a non-linear journey from potential (seed) through fertility (egg), transformation (meander) and emergence (feminine energy).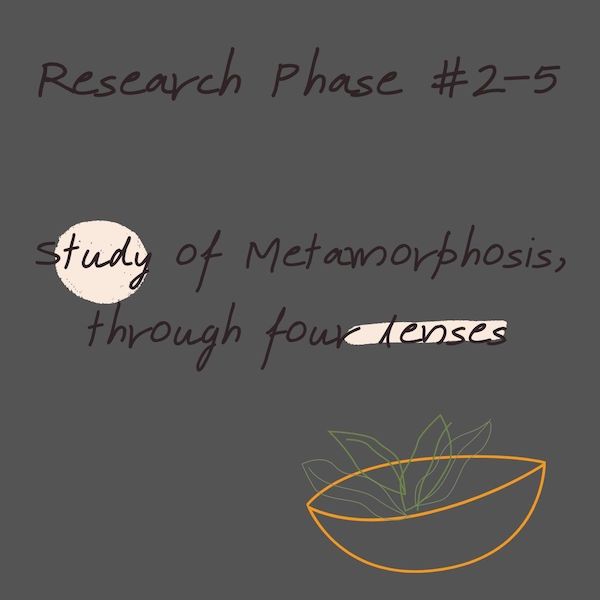 ---
---
A collaboration between Eleanor Dawson, Ashleigh Downey, Sylvia Hill, & Justyna Kosmulska.
Two musicians, a visual artist, and an ecological artist with a socially engaged practice.

Metamorphosis (…pathless land…)